My Bionic Journey: From Leisure Suits to Lawsuits to Legal Marketing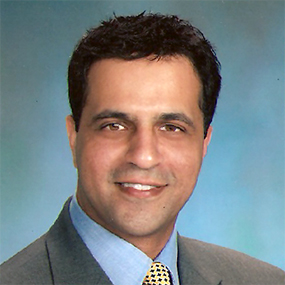 I am the President and Chief Bionic Officer of Nader Anise Lawyer Marketing, a company that has been around for nearly 20 years. I grew up in the 1970's in Jersey City, New Jersey playing with Mego action figures, riding my Big Wheels EVERYWHERE, and watching the Six Million Dollar Man make mincemeat out of the villain du jour. It was due to that television show – cheesy special effects and all – that my fascination with all things bionic took root. The program inspired my Bionic Marketer™ brand philosophy. (Unfortunately, it also gave me the courage to wear a Steve Austin-inspired, pistachio green leisure suit to my 4th grade school photo shoot. Picture it – me decked out in my polyester "man suit" while every other boy shows up in a wrinkled Fonzie T-shirt. Needless to say, I wasn't exactly the guest of honor at the cool kids' lunch table that day. Sometimes courage is grossly overrated.)
Being "bionic" is much more than an homage to a hit TV show from the '70s. It is about lawyers being literally extraordinary in all aspects of their business – doing things their competitors can't do, won't do or don't know how to do. Being bionic automatically puts you in a position of preeminence because it advances the ideal that in order to achieve superhuman results, one must think, act, and often, be "superhuman." The bionic influence breeds a mindset that can be truly transformational for a lawyer. For my clients and me, it surely has been.
Like you, I am still a practicing attorney – but on a much more limited basis. In addition to my paid legal work, I spend a big chunk of my time representing non-profits, mainly Coptic Orthodox Christian churches. I rarely accept any new cases (we typically refer them to other lawyers) and I don't actively seek exposure for my law firm anymore. And this might surprise you – I don't even maintain a web presence for my law firm — not even a basic website. The reason? It simply wouldn't be fair.  My job is to lead other lawyers to prosperity, not compete against them. Yes, I'm still out there in the trenches every day, keeping my marketing ideas fresh and current… but ultimately… I'm determined to steer all the new law business in your direction, not mine.
Flipping Coins and Coining Portmanteaus
Back in 1995, when I started my law firm, I was a fledgling lawyer struggling to stay afloat like newbies often do. Clients were scarce and money was elusive. The truth is, many of my days were filled with despair. It wasn't until a fateful meeting in 1996 with one of the most transformative figures in my life, that the trajectory of my legal career would shift in a major way (I've shared the details of this story many times in my seminars).
In less than a year of my meeting with "Mr. Donald" (not Trump), success – the kind we as lawyers often dream of – began pursuing ME. Not in some fortuitous, fairy tale way, but in earnest. At times, I felt like I was playing heads or tails with a two-headed quarter – and I was the only one in on it! Despite being a neophyte, I had paydays that often exceeded those enjoyed by many veteran, "A-List" lawyers. I remember often asking myself, is this what perfect marketing looks like?
My windfall continued. Yet, after several years, it became obvious to me I was simply more in love with marketing than I was with practicing law. I was spending countless hours crafting ingenious ways to hook a client and reel him in, rather than using the time to hone my lawyering skills. My appetite for marketing was voracious. But what excited me the most was the realization that my methods could apply to ANY type of law practice, regardless of size or geography. THAT was a game changer. Instantly, I saw great opportunity in opening up my guarded playbook and sharing it with other lawyers on a big scale.
And on July 26, 1999, Nader Anise Lawyer Marketing, Inc. was born.
Nowadays, the vast majority of my work day is spent doing what I really love:  helping smaller firms and law-related businesses achieve extraordinary profits. I also work with various mid and larger-sized law firms, but it is the spirit of the "lawyerpreneur" (a term I coined in the late 90's to describe solos and small firms) that truly inspires me. I don't consider what I do work at all. I know it sounds cliché, but marketing really is my passion.
I Don't Do Laundry (Lists)
If you came to this page thinking you'd see a standard, ho-hum bio, I hope you're pleasantly surprised. In case you haven't noticed, there's not much that's "standard" about me. By nature, I am a contrarian.
It would have been a breeze to just post a laundry list of my notable marketing accomplishments – stellar track record of building and growing law firms, tens of thousands of lawyers trained, sold-out live seminars, TV appearances, dozens of writing credits, countless media interviews, advertising and direct mail home-runs, mega-successful PR campaigns, and more – but what fun is that? Those types of lists usually put people to sleep (we've already posted a "mini" media list on my PRESS page. If you can make it through that entire list without getting bored out of your skull, then you might be superhuman yourself!).
Instead, I wanted you to get to know me on a personal level, in the same way I would like to get to know you. That's really how a meaningful relationship develops, don't you think? And, who knows – maybe someday I will have the pleasure of meeting you face-to-face. That would be a real treat.
Nevertheless, if your heart is still set on getting all the nitty-gritty details about me, then by all means, email us your request and we'll send you all the details at bionic speed!